Music instructor Tim Young recently attended a performance of the Jelgava Big Band at the Latvian Lutheran Church of Washington, D.C.  The Jelgava Big Band traveled all the way from Riga, Latvia on an invitation to perform in several cities in the USA, including New York City, Boston, and Washington, D.C. Not only was this an opportunity for Tim to hear an amazing band, but it was also a chance to connect with a friend of his in this band.
Tim met saxophonist Roberts Martinovskis during a visit to Robert's hometown of Riga, Latvia in 2013. They have been in touch over the years and was excited to meet again when Roberts was here in America. They often talked about performing together on a European tour, and while meeting with Tim last week, Roberts enthusiastically stated – "this time it will happen".
Young School of Piano Student Interviews
Former piano students Mike and Robert gave candid interviews in 2013 about their experience taking lessons with Tim Young. This is a Young School of Piano flashback. Please have a look and enjoy!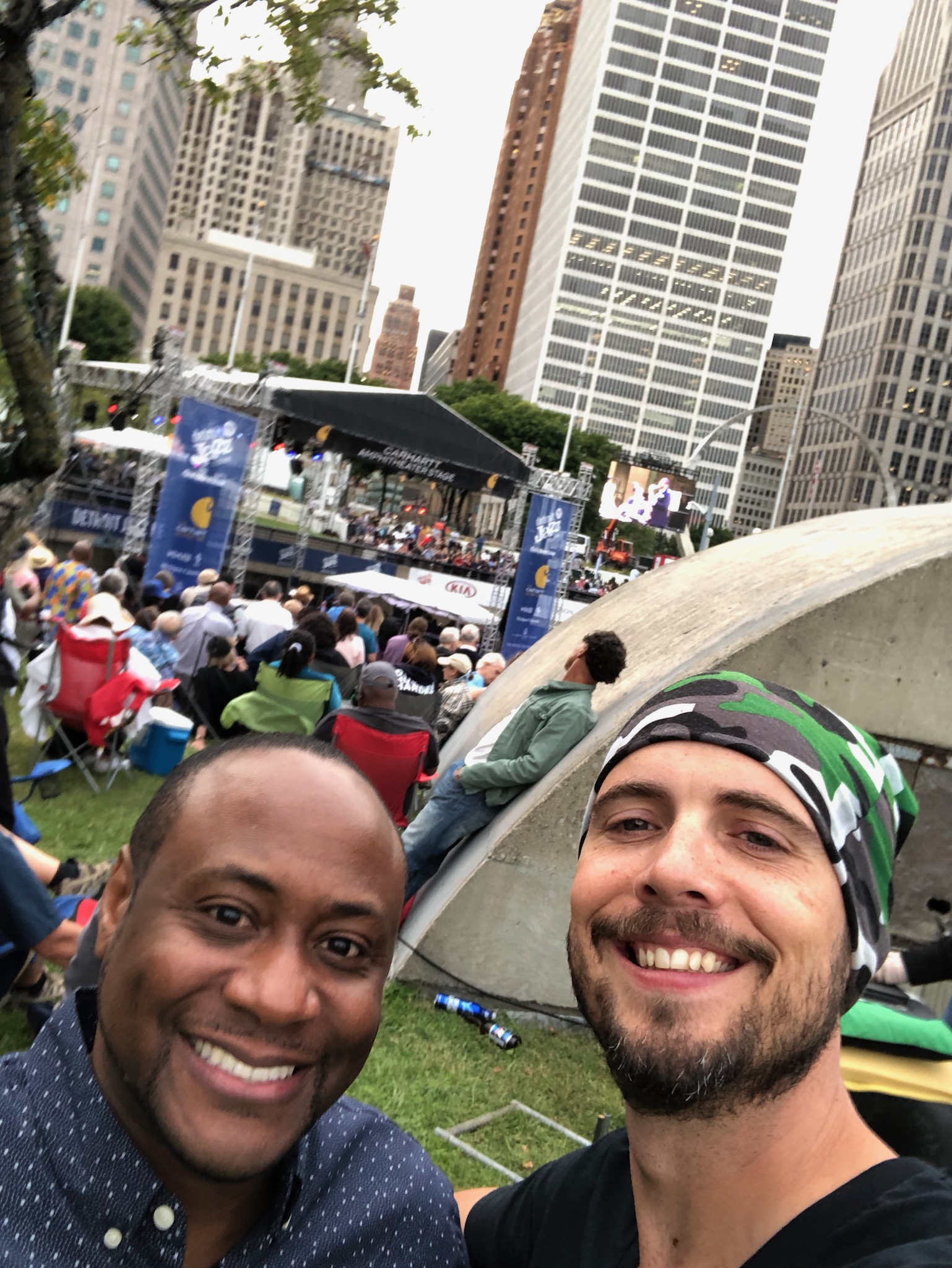 Detroit Jazz Festival
Piano instructor Tim Young attends the Detroit Jazz Festival which celebrated its 40th anniversary this year. The festival boasted a stellar lineup of world class musicians like Joshua Redman, Kenny Garrett, Benny Green, Terrance Blanchard, Ron Carter, Macy Gray, Pat Metheny, and Stanley Clarke among many others. Tim also got a chance to hang out [...]